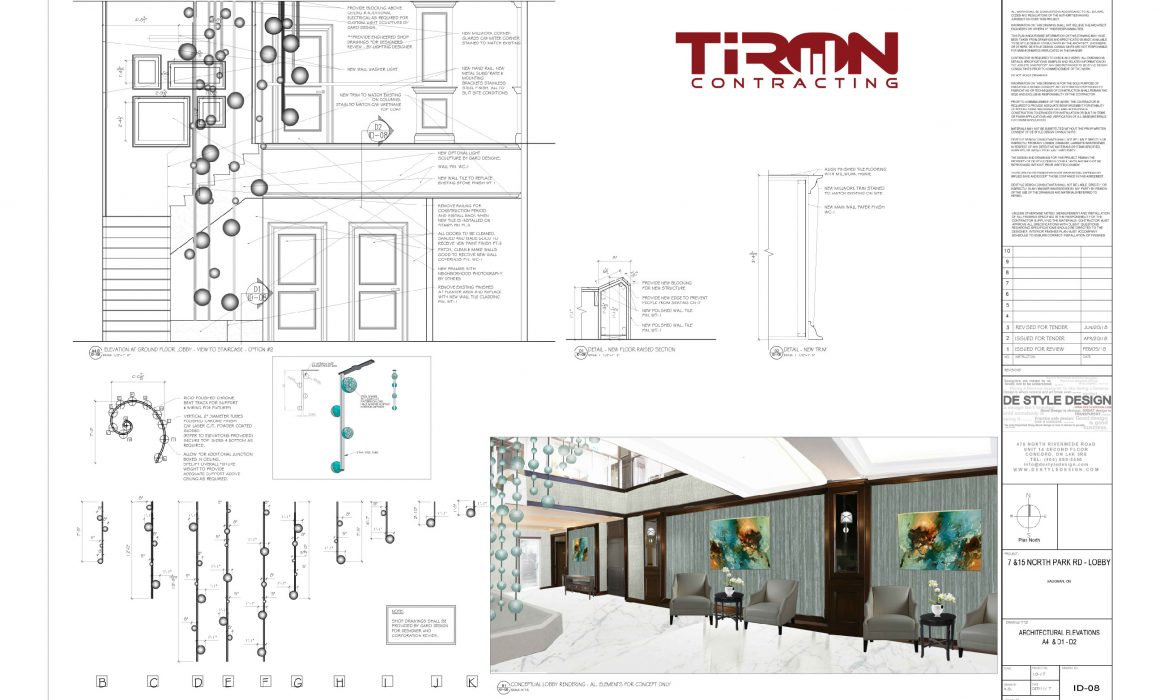 When you decide to hire a contractor company, the time is the first impression that you will get from them. If they are prompt and courteous on your first meeting it shows that they are taking you and your project seriously.
You know that professionalism is the key when choosing the contractor. Of course, you want to have a contractor that can communicate calmly, efficiently and clearly so when issues do arise, as they often do on construction sites, that you have confidence they will be handled in a composed manner.
References and Relevance
Portfolios are a window inside the quality of work a contractor delivers. First off, if they don't have a portfolio, that is a huge red flag and we recommend you move on from that company. When the contractor company has a portfolio, you will be able to see the scale of jobs they normally construct as well as the quality of work their projects are completed with. If a contractor has a portfolio filled with minor renovations and you are looking for a complete home renovation, they may not be the right fit for you. On the other side of things, if you are looking for an inexpensive small renovation and a contractor has a portfolio filled with million-dollar homes and massive renovations, they might be out of your budget range.
References are crucial to finding out how your project will go. Tiron Contracting as one of the best contractors in Toronto and all GTA is willing to give you at least two or three references or more from past work. This makes us being a trustworthy and skilled contractor.
We always recommend you to ask past customers. This is the right thing and making some questions is also an important part of the process. You must understand that with home renovations and full builds unexpected issues do come up that could affect the timeline and budget, but it's important to ask how these situations were dealt with.
Also, relevance is a big factor to consider when looking for a contractor company. Your contractor must have the trade base of the equipment, the right quality and to work with sophisticated technology.
Warranty and Liability of your Contractor Company
Ensuring that the contractor company that you are looking for hiring has proper insurance and credentials it's essential. You know that each province is different and it can even vary from city to city, but be sure to ask for all of their licenses, insurance, and certificates before starting a project.
By law, contractors must have Workers' Compensation coverage in order to protect workers that get injured on the job. So before choosing a contractor make sure that they are correct in this part.
Another right manner to protect your job financially is to choose a contractor that has a good warranty program. Tiron Contracting is the company you are looking for. We have many years of experience, we always work with loyalty, with a very qualified team, and with the last technology.
Call us today at +1 416–744–8883 or send us an email at [email protected] to book your appointment!